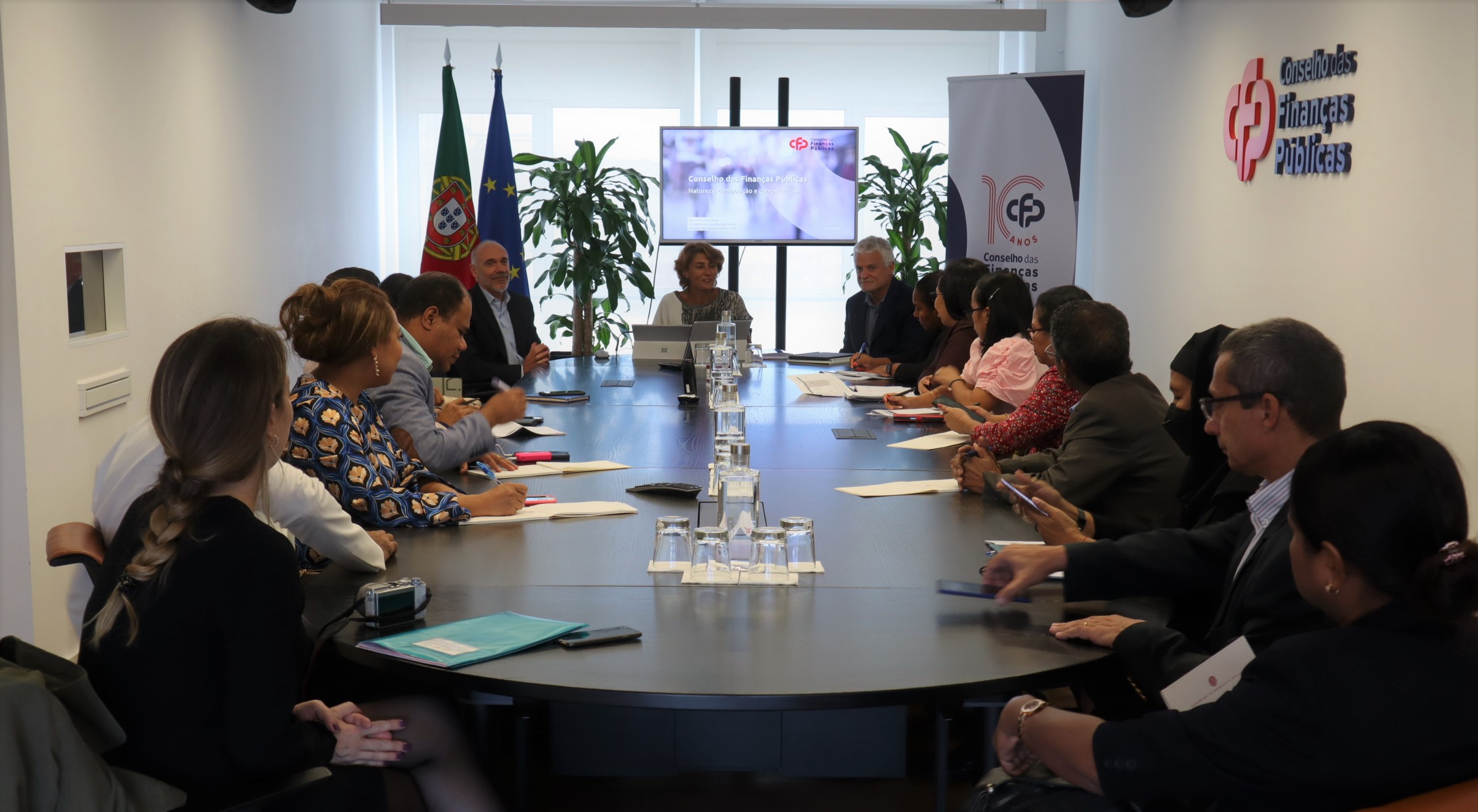 The Portuguese Public Finance Council (CFP) received today, in Lisbon, a delegation of members of Parliament and technicians of Commission of Public Finances from the Timor-Leste National Parliament, in Lisbon.
The study mission to Portugal on the public finance supervision model included a visit to several Portuguese entities and was organized with the support of the European Union Project " Partnership for the Improvement of Service Delivery through Strengthening Public Finance Management and Supervision in East Timor" (PFMO), co-financed and managed by Camões - Institute for Cooperation and Language, I.P.
The meeting with the CFP aimed to know the Institutional framework and management of the Council, as well as its competencies and to understand the importance of an Independent Fiscal Institution (IFI).
News . 30 June 2022